Kitchen storage
If door choice creates the aesthetic of the kitchen, then what lies behind the door creates the functionality. Ensure you've got easy access to every kitchen unit to make every day storage easier!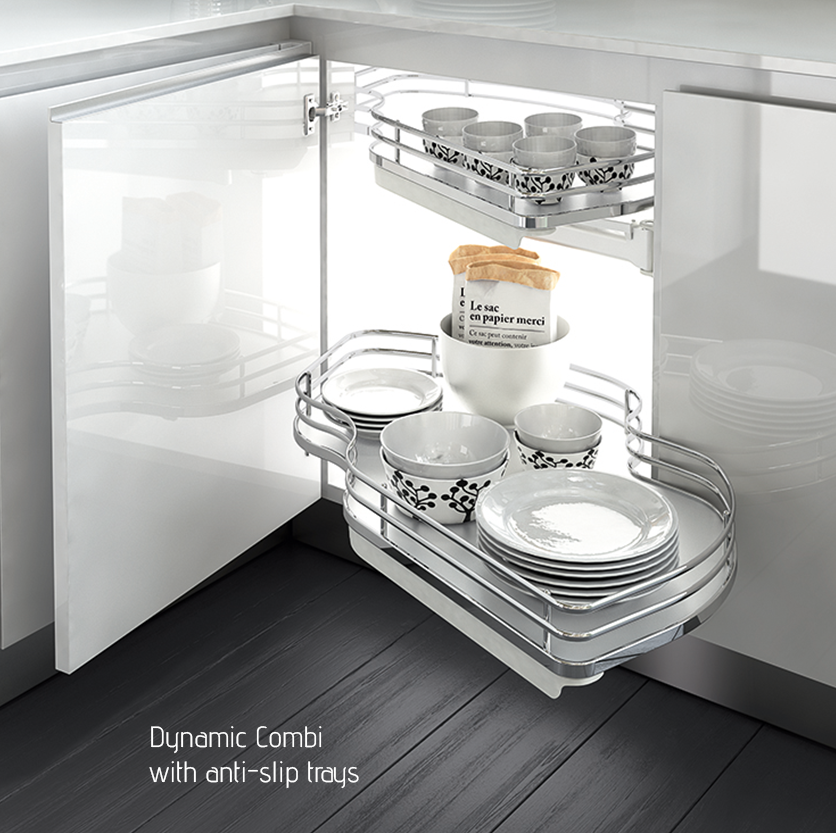 By clicking on some of the images a short video of the appliance in action will open, your cursor will change to a 

 when a video is available
CORNER SOLUTIONS
Make problematic corner units a thing of the past with one of our numerous corner solutions – from a more traditional carousel to the genius unit that pulls out to meet you.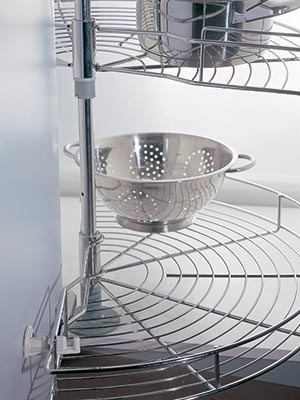 1/2 Carousel with 2 baskets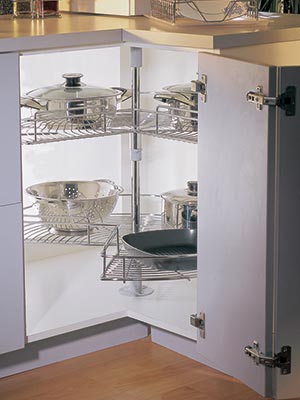 3/4 Carousel with 2 baskets
LARDERS & PANTRIES
Full height units add linear definition to a kitchen and a touch of European styling. Improve the accessibility of these units with a larder or pantry unit that pulls out towards you, with soft-close as standard.
Dynamic Pantry Mid Unit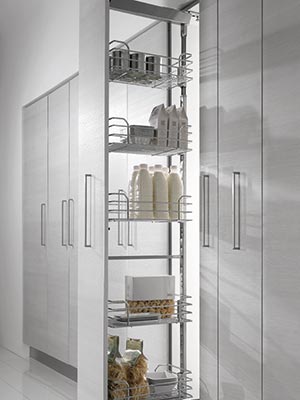 Dynamic Tall Larder Unit
BASE UNIT PULL-OUTS
Let your jars and products come to you with a simple pull-out unit starting as small as 150mm wide, ensuring that no space is wasted.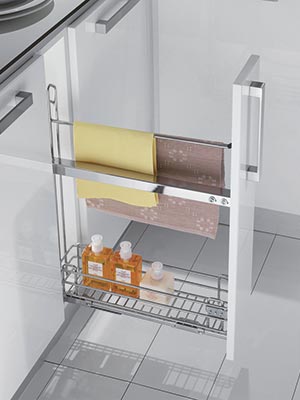 Dynamic Pull Out Towel Rail 150mm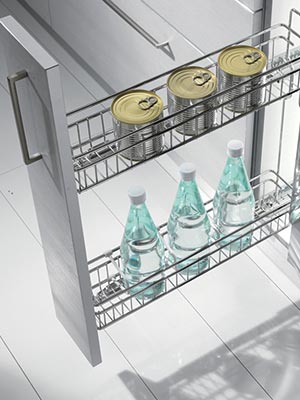 Dynamic Pull Out Base 150mm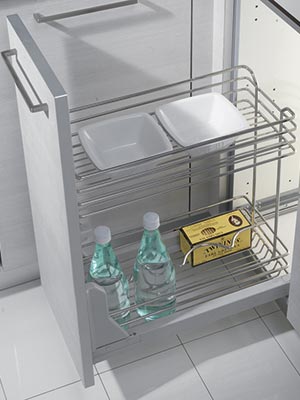 Dynamic Pull Out Base 300mm
SMARTLARDER DRAWER PULL OUTS
SMARTLARDER is our latest storage option that maximises your space in an easy fashion.
SMARTLARDER incorporates 5 drawers, meaning your kitchen essentials are easy to grab and put away. It is a fashionable alternative to more conventional pull out wirework. With soft close as standard it's a smart choice that's growing quickly in popularity.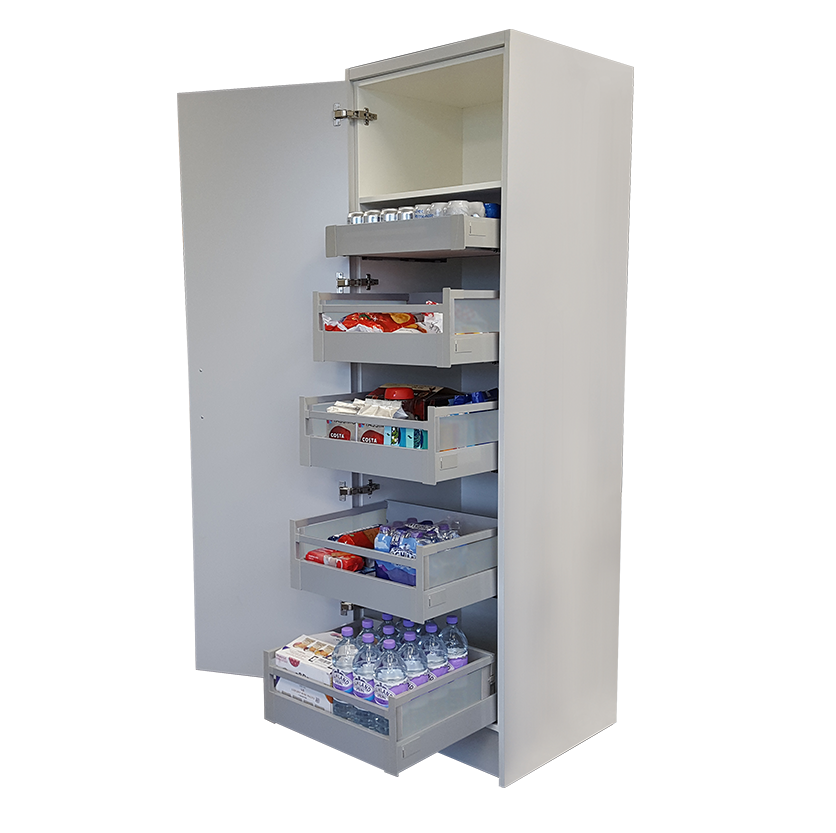 Click on the image to see a short video of the appliance in action.